How to Make Money Blogging (The Definitive Guide for 2019)
How do I make money blogging?
This is one of the most important questions that bloggers ask themselves everywhere.
It's no more news that you can make a blog of money from blogging.
But even though all these blogging income reports are exciting, how do you make money from blogging.
Honestly, there are many ways to make money from blogging.
We are now going to look at a few ways in which you can start making money with your blog in this post.
Setting-up your blog is only the first step if you want to make money from blogging and become self-employed.
A few years back, it was revealed that the number of websites on the internet has exceeded 1 billion.
A huge number of these websites are blogs and still, a lot of people want to know how to make money blogging, gain traffic and build your audience.
So, below I'm laying down the guide on how you can make money blogging.
Ad Networks
Ad Networks are the simplest and most used method of making money from blogging.
You will need to have a blog if you want to be approved on Ad networks.
These networks show ads automatically based on the context of your content and also based on the interest of the user.
This method is used by most new blogs to make money as it brings recurring income.
Also, these ads are designed in a way that they will not harm the user experience when they browse through your blog.
One such Ad Network provider which I highly recommend joining for bloggers who are just starting new is Google AdSense.
It's one of the oldest online advertising networks still in existence and the world's largest Ad Network provider.
However, AdSense is notorious but pretty picky with their publishers and it's not rare to get banned for no apparent reasons. If you are looking for an alternative to AdSense and easy to join, then do check out Media.net
Ads earnings are generally considered passive earning, all the blogger has to do is to apply an ad network, install the code on their site and relax and let it do its thing.
If your blog is running on a WordPress platform then you may wish to watch the below video on How to Properly Add AdSense to Your WordPress Site –
There are a lot of factors that determine how much you shall earn from your ad earnings.
But ad earnings are based primarily on page views from month to month.
Another factor that can affect your ad earnings is the type of ad network you use.
Bloggers often have to wait to see if they can get a better ad network if their blog is still growing.
Now, let's move on to Display Ads and Private Ads.
Display Ads and Private Ads
The most common type of ads are display ads but private ads another method bloggers can use to make money.
Private ads will have the bloggers working directly with the advertiser to sell ads.
This implies that you will be able to set a particular amount (guaranteed amount) for monthly placement for the ads.
Display ads are the type of ads that require bloggers to work with an ad network.
There are a lot of ad networks available.
The ad network acts as a broker for the ad space on your site, working with many different advertisers to help bloggers make the most of their ad space.
If you are looking for ideas where to place ads on your blogs; here are a few ideas which I can share with you –
Placing Ads on Sidebar and In-Articles
Placing Ads on Header Section

Placing Ads on Footer Section
So, what Ad Network works best for you?
If you have less than 10,000 page views in a month, it is recommended that you use ad networks like Google AdSense and Media.net
If you have about 10,000 to 30,000 monthly page views, it is recommended that you go with Monumetric.
And, if your site or blog has more than 30,000+ monthly page views, then I recommend you to go with Bloomly or Mediavine.
Affiliate Marketing
Affiliate Marketing is considered to be one of the best ways to make money blogging.
This is because one sale can fetch you more money than a single click on a contextual ad.
Affiliate marketing simply means sharing links to resources and products you like or feel connected to.
Or it can just be that you are part of their referral program.
So when one of your visitors uses your affiliate link, you will be compensated by the company with a thank you in the form of money.
This is done at no cost to the customer.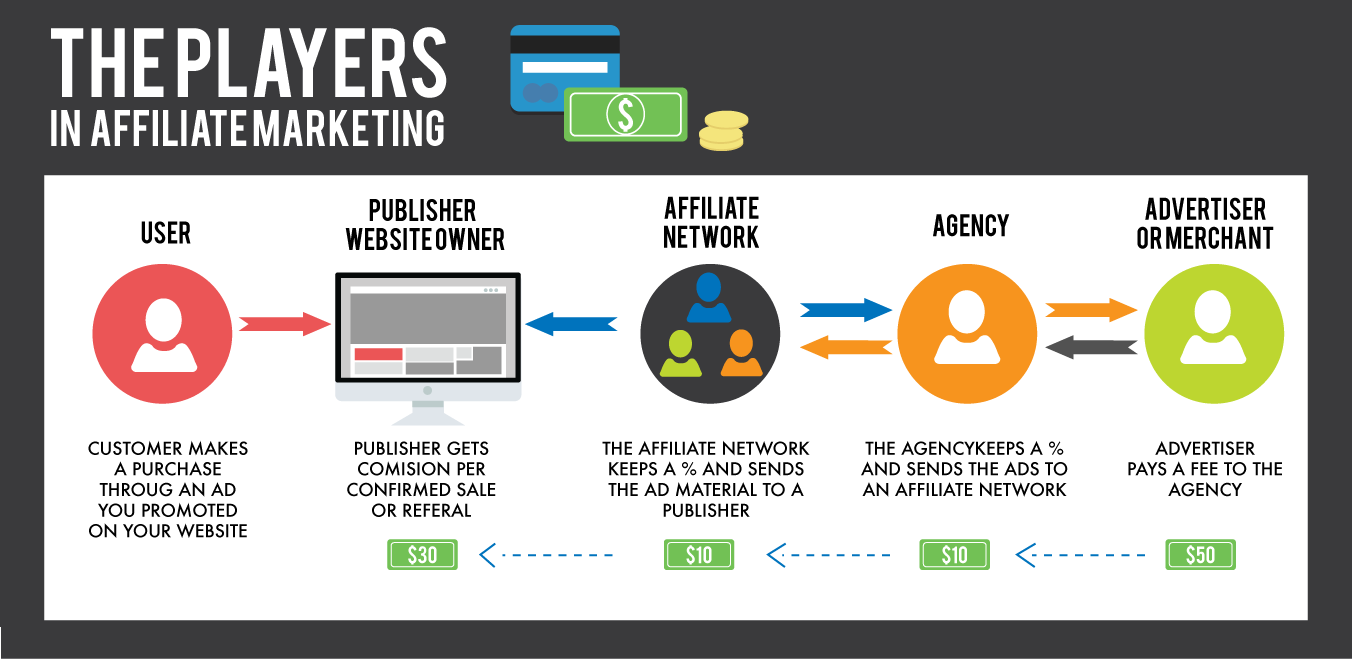 It is however important that you know that the law requires you to disclose your relationship with the product when you are sharing your referral/affiliate links.
Direct Affiliate Programs and Affiliate Networks
Direct affiliate programs require bloggers to work directly with the company.
Affiliate networks often host many affiliate programs with various companies, enable bloggers to sign-up in one place and have access to lots of different affiliate programs.
I like to work directly with affiliate networks to generate revenue for my blog, namely –
Even though it might seem like affiliate networks are better, direct affiliate programs often bring more earnings.
This is because there will be no network working as a middle man that will be collecting a cut of your commission.
And due to this bloggers can get a greater commission rate from direct affiliate programs.
They will also be able to work directly with the companies, which makes it easier to ask for promotional items.
Selling Services
Bloggers can also make money from their blogs by selling various services like content writing, SEO, Logo Design, etc.
This is often considered to be the easiest and fastest way to make money from blogging.
Even though this is not passive, you will be able to use your blog as a platform to promote your services.
There are a lot of services you can sell on your blog and some of the most common ones include;
Content Marketing
Social Media Marketing (SMM)
Email Marketing Assistance
Virtual Assistance Services
Graphic/Design Assistance
Pinterest Marketing
You may wish to check Fiverr to start selling your services to potential customers and promote these services on your blog.
The amount of money you can earn by selling services on your blog depends mostly on the types of services that you are offering and your experience.
Sponsored Content
Sponsored content is another great way to improve your monthly income.
A sponsored content is simply content created for another party who pays for it.
This method means a company will pay the blogger to write sponsored content about their products and services which they have to offer.
However, this is like a review, it does not mean the company will be paying you to write a positive review of their company.
You may like to check out Revcontent, a leading content discovery platform helping advertisers drive a highly engaged audience for your blog posts.
You must choose products that you know your audience will most likely be interested in promoting your blog.
If a blogger chooses to write sponsored content for a company just because he or she is being paid without considering the interest of the audience, they may start to see their blog lose audiences who are getting less interested in their content.
Finally,
Creating and Selling Digital Services
Another way that a lot of bloggers can make some serious money is by creating and selling digital services on their blogs.
Below is a great example of how Patt Flynn likes to promote his Digital Services on his Smart Passive Income Blog by helping you build a passive income online business –
Example of these digital services includes online courses, eBooks, and printables.
If you are looking to sell digital services to sell on your blog, your audiences' interest should be the most important factor you should consider.
To Conclude…
The above mentioned are a few selective steps and strategies which I recommend to monetize your blog.
Yes, you can start making money with your blog and convert your blog into a source of passive income that eventually lets you quit your day job and focus more on traveling and spending more time with your family.
Note: Starting a blog is easy but growing it requires a lot of hard work and dedication. Remember the more organic traffic you have for your blog, the better are your chances of monetizing it with ads and affiliate offers.
Let me know your thoughts or suggestions in the comments below.
And if you like it, Share it!